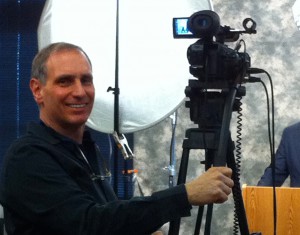 When Denver video producer Andrew Newberg founded Viewpoint Productions six years ago, he had in mind a unique mission: no matter the budget, he would strive for the best creative approach to make each video producing project exceptional.
Andrew brings to the table over 15 years of experience as a Denver video producer and has made award-winning videos for clients such as Nestle, Swift, Corporate Express and Budget Truck Rental, to name a few. His innovative approach, technical expertise, and professionalism to video producing will give you and end product that will build sales, expand training and instruction, and persuade your audience.
A graduate of the University of Colorado, and alumnus of the Brooks Institute of Photography in Santa Barbara, CA, Andrew brings his distinct background in videography, graphic design, lighting, screenwriting, music and photography to each video production project.
Partial Client List:
Budget Truck Rental
BizVision
Colorado Association of Realtors
Colorado Manufactured Housing Assoc.
Colorado Symphony Orchestra
Corporate Express
Denver Brass Ensemble
Dynalectric Colorado
Ebony Magazine Online
Environmental Chemical Corporation
G.E. Medical Services
Get A Grip
Hoover Dam Project
Hughes & Stuart Marketing
Jacobs Entertainment
Jefferson County Sheriff's Office
Keymark Enterprises
Kiplinger's Financial Report

Kloppenberg & Co.
Lodge Casino
Love and Logic, Inc.
MetalWest
Medical Consultants Network
National Cash Register
Nestle Handheld Foods (Hot Pockets)
Pathfinder Systems
PCL Construction
Sashco Sealants
Shortline Automotive
Shippert Medical
SpeeCo, Inc.
Swanson Rink
Swift & Company
Themis Bar Review
The TriZetto Group
United States Potato Board